Programs
Brochure
This page is the brochure for your selected program. You can view the provided information for this program on this page and click on the available buttons for additional options.
Aix-en-Provence, France
(Outgoing Program)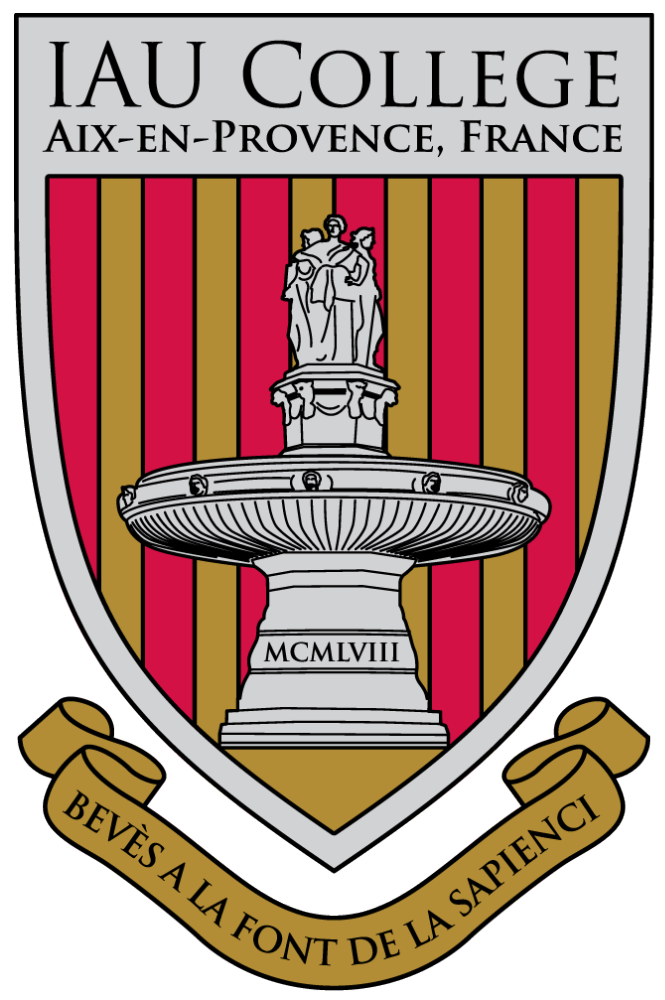 IAU College

IAU College (IAU) is a study abroad program located in Aix-en-Provence, France, for undergraduates attending American colleges. Courses in the humanities, social sciences and fine arts are offered in French and English. Students are encouraged to live with French families. In the context of Provence's rich Mediterranean heritage, IAU delivers the highest quality curriculum and guides students, both French majors and non-French majors, to cultural competency while fostering a life-long affinity for the culture, language and people of France.

Location
Aix-en-Provence is located in the southern region of France and is home to the School of Humanities and Social Sciences and the Marchutz School of Fine Arts. While the city offers access to traditional French culture in an intimate setting, it is still able to maintain the charm and elegance of a large metropolis. The quaint town is known for its beloved painter, Paul Cezanne, who painted the surrounding landscape. Local excursions during both semester and summer programs provide students with an enhanced awareness of Provencal culture while giving them a unique and unparalleled French experience.

Programs & Costs
IAU's School of Humanities and Social Sciences allows students to enroll in liberal arts courses designed for all majors and levels of French proficiency. The school is comprised of a variety of course disciplines including archaeology, psychology, history, education, business, political science, communication studies and French. Most courses are taken in the Chapelle des Penitents Bleus where students have access to classrooms, the student lounge, reading rooms, computers and Wi-Fi.

Students who are majoring in French or otherwise demonstrate proficiency in French have the opportunity to enroll in the French Honors Program. This program is an advanced level track which enables semester and summer students to have a comprehensive language and cultural immersion experience. Click here for more information.

IAU students also have the opportunity to participate in the Business Administration Program which allows students to take AACSB-accredited courses. Students will hav the unique opportunity to learn about international business strategies and procedures, with a specific focus on the global market.

The Marchutz School of Fine Arts Painting and Drawing Program takes an interdisciplinary and holistic approach to learning and creating fine art. Students will learn from a myriad of available resources including masterworks, architecture, figure and portrait work, landscape and cityscapes. Students will attend class at a studio alongside the historic Route de Cezanne and coursework will be complemented by local and regional excursions. Studio work will be enhanced by museum excursions, seminar discussions and on-site painting sessions.

Click here for a complete listing of courses at IAU College.

Excursions

Excursions enale students to expand their understanding of Provence. The cost of excursions is included in the program fee and as such, students are strongly encouraged to participate. Students have the opportunity to travel to areas in the region on field trips and day excursions that complement classroom learning. Previous excursions have included trips to Paris, Geneva, Arles, Isle sur la Sorgue, Fontaine de Vaucluse, Les Baux de Provence, Avignon, Marseille and Nîmes.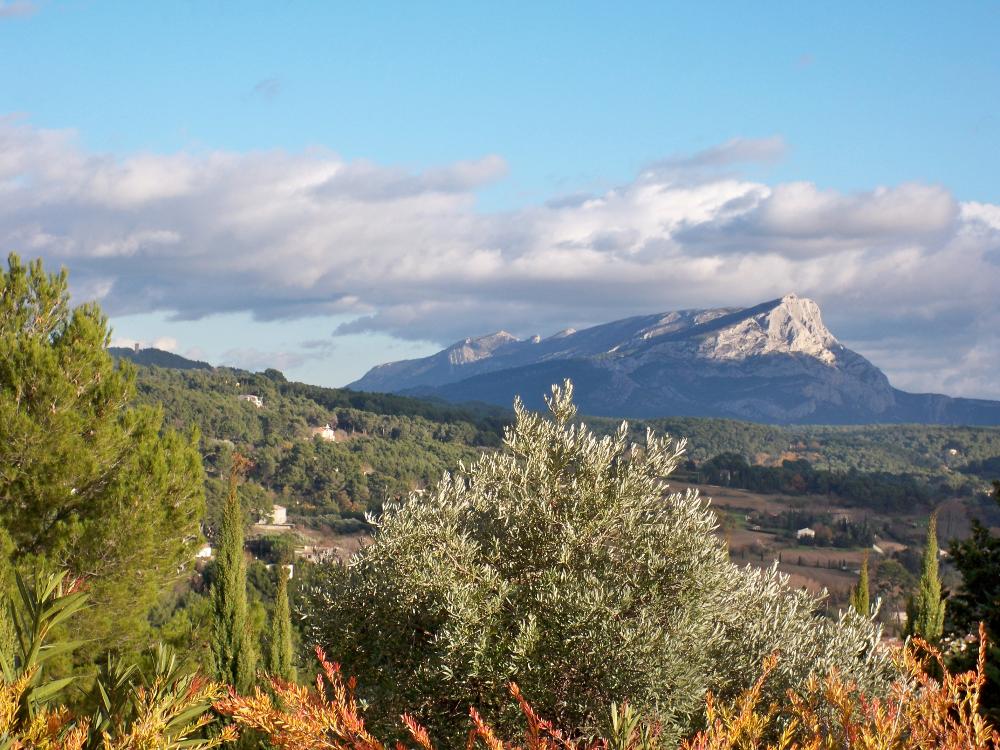 Internships

Adapting to a new culture involves not only learning the language and culture but also a better understanding of the work environment and how methods and habits may differ from student's home setting. Business students will receive priority placement in internships and can expect to earn three credits. Visit our web site to see a list of internship opportunities.

Early Start
IAU offers a week-long, early start option for students enrolled in IAU's semester program. Students who enroll will be able to meet local French and foreign students through IAU, attend lectures on local culture, participate in a hands on learning environment with small classes and personal attention and jump start the French immersion process.
Lodging
Living in a French home is considered the best form of housing because it provides an immediate introduction to life in this new place. It is an incomparable opportunity for those who seek knowledge that is neither superficial nor second hand. It provides an introduction into the community and is a great incentive to learning the language. IAU's hosts come from a cross section of society; they belong to no particular professional or social milieu, but all are carefully chosen and many have hosted American students for several years. Most of the rooms available with the hosts are approximately a 15 to 35 minute walk from classes. When living in French homes, students are on a demi-pension "plan." This includes daily breakfast and six dinners per week. Bed linen, pillow, and blankets are provided, but not towels, and the room is cleaned weekly.
More information and online application
The Aix Center
A university town, Aix-en-Provence has been a center of study for French students since a university was founded there in the 15th century. More than forty thousand students live and study in the city. IAU's Aix Center is located in the heart of this academic community -- in the oldest part of town, next to the Institut d'Etudes Politiques and opposite the Cathédrale Saint-Sauveur.
The Program
Designed for all majors, the Aix Center is renowned for its founding philosophy of making it possible for students with beginning French language skills to study in France. The structure of its program, which combines French language study with a range of liberal arts courses taught in both English and French, has opened the doors of cross-cultural learning to thousands of students who would otherwise have been denied the opportunity to study abroad. Proud of this heritage, IAU continues to work with colleges and universities throughout the United States to create opportunities for all students.
IAU requires all students without prior background in French to take at least two introductory French language courses per semester in addition to their courses conducted in English. Intermediate-level French students complement at least one language course with liberal arts courses taught in English or French, while students with advanced French competency may elect to take all of their courses in French.
The neighboring French university, the Université d?Aix-Marseille I, provides additional enrichment opportunities. Local university students participate with IAU students in a language partners program of mutual English and French improvement, and with the approval of IAU?s academic dean, qualified IAU students may enroll in courses at the university. From their first encounter, Anglophone and Francophone students help one another by sharing their expertise in their native tongues. Students from the Aix Center may also take advantage of volunteer opportunities in local elementary schools.
At the Aix Center, the principal areas of study are French language and culture (introductory through advanced levels of language, civilization, and literature); art and archaeology, including art history and studio art; and European/international studies and social sciences (business, comparative literature, economics, education, government, history, philosophy, political science, and psychology). A current and complete list of course offerings is available online at http://www.iaufrance.org/Programs/Aix?AboutAix.
The Facilities
The renovated Chapelle des Pénitents Bleus serves as the headquarters of the Aix Center. Located in the heart o
f the old city of Aix, the chapel houses classrooms; a library with a permanent collection, electronic databases, and reading rooms; a student lounge, and administrative offices. Classes are also held in the presbytery next to the Cathédrale Saint-Sauveur as well as in a nearby townhouse directly facing the magnificent 13th century façade of the cathedral. The townhouse also contains IAU?s central administration. Wireless high-speed Internet access is available in and near the chapel and the townhouse.
Sessions
Fall, Spring, Summer and Academic Year.
Lodging
Homestays, including most meals with French host.
More information and online application
http://www.iaufrance.org/Programs/Aix?AboutAix
Term

Year

App Deadline

Decision Date

Approx. Start

Approx. End

Spring

2016

09/15/2015 **

Rolling Admission

TBA

TBA

Fall

2016

03/01/2016 **

Rolling Admission

TBA

TBA


** Programs may fill long before their final deadline. * Recommendation--For SPRING: APPLY in MAY to study abroad the following spring. For FALL/YEAR: APPLY in DECEMBER. Later applications are always welcome, but colleges may need time to process your approval.

Indicates that deadline has passed. See CUAbroad.